Richard Stallman: The Free Software Movement and GNU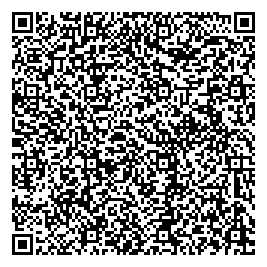 Norwegian Unix User Group (NUUG) inviterer i samarbeid med Friprog-senteret til foredrag med Richard Stallman. Alle medlemmer og ikke-medlemmer er velkomne. På grunn av begrenset kapasitet får NUUG-medlemmer adgang til lokalet 16:15, mens andre er hjertelig velkomne fra 16:45. Arrangementet er gratis, og det er plass til 350 personer i auditoriet.
Tid:

Fredag 1. mars 2013 kl. 17.00 (iCalendar)

Sted:

Høgskolen i Oslo og Akershus, rom PH170, Pilestredet 35
Foredragets tittel er: «The Free Software Movement and GNU». Foredraget vil foregå på engelsk:
The Free Software Movement campaigns for computer users' freedom to cooperate and control their own computing. The Free Software Movement developed the GNU operating system, typically used together with the kernel Linux, specifically to make these freedoms possible.
Dr. Richard Stallman launched the free software movement in 1983 and started the development of the GNU operating system (see www.gnu.org) in 1984. GNU is free software: everyone has the freedom to copy it and redistribute it, with or without changes. The GNU/Linux system, basically the GNU operating system with Linux added, is used on tens of millions of computers today. Stallman has received the ACM Grace Hopper Award, a MacArthur Foundation fellowship, the Electronic Frontier Foundation's Pioneer Award, and the the Takeda Award for Social/Economic Betterment, as well as several honorary doctorates.
Foredraget vil IKKE bli tatt opp eller strømmet til internett.
Inngangen til Høyskolen i Oslo og Akershus er ved trikkeholdeplassen Holbergs plass.
Heng gjerne opp reklameplakaten for dette arrangementet på din arbeidsplass, studieplass eller hvor det måtte passe. Vi har den tilgjengelig i PDF-format fra http://www.nuug.no/aktiviteter/20130301-rms/.

Minner forøvrig om NUUGs IRC-kanal #nuug på irc.freenode.net, mailinglisten aktive@nuug.no for diskusjon om aktiviteten i NUUG og at NUUGs kalender er tilgjengelig på iCalender-format via <http://www.nuug.no/adict/ical.php?organizer=NUUG>.
Vel møtt!